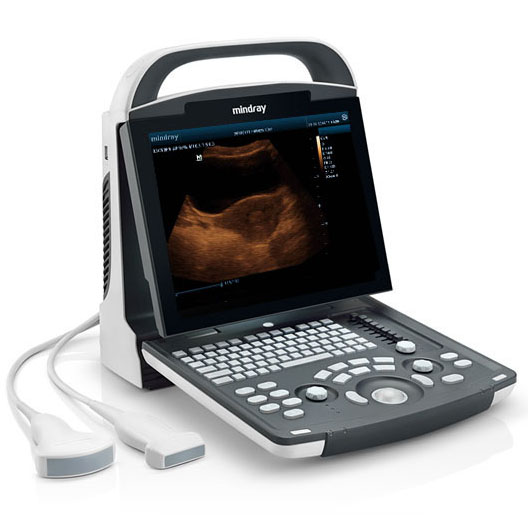 Good image quality, convenient workflow and light enough to be easily carried are some of the features of DP-10 Power, Mindray's new generation of black & white ultrasound solution. With a new platform based on Intel's powerful processor, DP-10 Power would provide you with an enriching ultrasound experience.
Performance
Tissue Harmonic Imaging
Utilizing second harmonics generated from tissue boundary layers, THI significantly enhances contrast resolution and improves image quality especially for technically difficult subjects.
TSI
Tissue Specific Imaging optimizes the image quality based on the properties of the tissue being scanned. Four imaging options are available including general, muscle, fluid and fat.
ExFOV
Discover better diagnostic information through extended view of the anatomical structure on all convex and linear probes.
Workflow
iStorage™
Directly transfer images and reports to PC via network cable.
iStation™
Mindray's unique Patient Information Management System allowing you to integrate, review, archive and retrieve patient data effectively.
IP
Image enhancing mechanism consisting of various parameters.
Ergonomics
12.1″ LED monitor with 30 degree tilt functionality
User friendly control panel with backlit silicon keyboard
Light and compact design for extreme portability
Standard Configuration:
12.1-inch LED monitor
One transducer connector
Control Panel
Handle
Indicators: Power/Battery/Standby/HDD status
I/O Interfaces
2 USB ports
1 VGA OUT port
1 Video OUT
1 S-Video OUT
Measurement & Calculation software packages
Optional:
Second transducer connector
DICOM 3.0: Image storage and printing
Footswitch
Mobile trolley: UMT-110
Carrying Case
Keyboard dust-proof cover
Needle-guided brackets