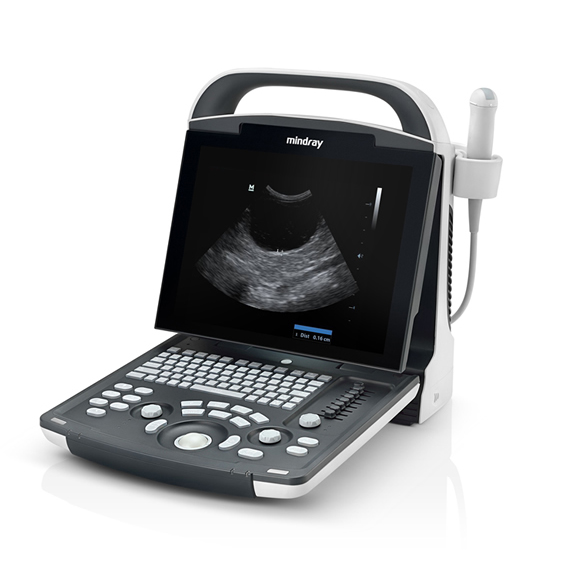 With the best-in-class combination of performance and ergonomic design, DP-10Vet is an ideal choice for B/W system. Excellent image quality with auto measurement meet the requirements of different applications, helping you to enhance your diagnostic confidence. High definition LED with full screen design of DP-10Vet provides you with new operation experience.
Performance
Tissue Harmonic Imaging
Utilizing second harmonics generated from tissue boundary layers, THI significantly enhances contrast resolution and improves image quality especially for technically difficult subjects.
iClear™
Gain improved image quality based on auto structure detection.
Sharp & Continuous Edges
Smooth Uniform Tissues
Clean 'no echo areas'
TSI
Tissue Specific Imaging optimizes the image quality based on the properties of the tissue being scanned. Four imaging options are available including general, muscle, fluid and fat.
ExFOV
Discover better diagnostic information through extended view of the anatomical structure on all convex and linear probes.
Workflow
iStorage™
Directly transfer images and reports to PC via network cable.
iZoom™
Gain instant full screen view on the click of a single key.
iTouch™
Gain instant auto image optimization in B mode on the click of a single key.
iStation™
Mindray's unique animal Information Management System allowing you to integrate, review, archive and retrieve animal data effectively.
Ergonomics
12.1 inch high definition LED
Full Screen design for easy cleaning
30 degree tilting angle adjustable monitor
Maximum 2 universal transducer connectors
User friendly control panel with backlit
Light and compact design for extreme portability
1.5h scanning with rechargeable battery