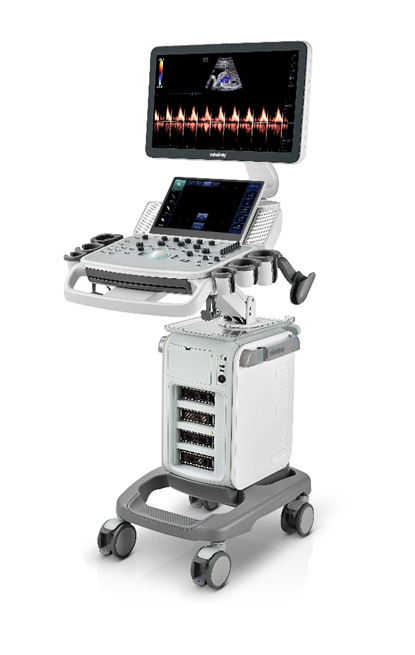 Full HD concept: a higher solution beyond expectation
'Full HD' is a progressive solution to fulfill the demands from you, who devotes for better primary healthcare service. It is believed that, even under limited condition, ultrasound system deserve to have clarity of imaging, ease of use and guarantee of reliability for you.
As the first launching member of 'Full HD' portfolio, DC-45 with Single Crystal probes is the perfect answer to your clinical requirement. The concept of 'Full HD' is to provide ultrasound users with exceptional capabilities, including Higher Imaging Definition, Higher Ergonomic Design and Higher Reliable Dependence.
Higher Imaging Definition
More clarity for diagnosis
Classic imaging technologies: enhancing the quality for diagnosis
By the application of classic imaging technologies, which are migrated from established ultrasound systems, DC-45 provides you with the enhancement on the quality of image detail.
iClear (speckle-reduction imaging technology)
PSH (Phase Shift Harmonic imaging)
iBeam: spatial-compounding imaging technology
Optimized transducers family: wide range of application coverage
With versatile transducers combination, DC-45 offers the best balanced performance across a wide range of applications, and produces advanced image quality in a wide variety of patient types.
ComboWave transducers
Compared with traditional transducers, ComboWave transducers utilize a new type of composite piezoelectric material to dramatically optimize the acoustic spectrum and reduce acoustic impedance. Further integrated with Mindray unique 3T technology, the ComboWave linear transducers allow you to experience outstanding performance with extreme image resolution and uniformity in thyroid, breast, vascular, and more.

Dual-Volume
Combining the convex volume, endocavity volume, and related application packages, DC-45 introduces the 'Dual-Volume' solution, which provides dedicated 4D women care from the prenatal exams to the pregnancy check.

Urological solution
The specially-designed biplane transducers, including the linear/convex and dual micro-convex, support versatile urological solution for your mind-extension.

Higher Ergonomics Design
More convenience for use
Full range of application tools: accuracy guarantee with convenience
iTouch
DC-45 delivers a range of tools that maximize diagnostic accuracy with convenience. Covering General Imaging, OB/GYN and Cardiology, DC-45 provides you with a complete solution for mainstream clinical applications, with simplified workflow for efficiency.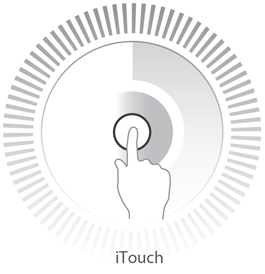 Smart Track
Smart Track provides a fast and intelligent optimization for vascular imaging with simply one-touch operation. It can optimize Color, Power and PW spectrum by self-tracking and reduce time-consuming steps. Therefore the vascular exam workflow is simplified with an optimal view.

Proven advanced application:

Ergonomic for ease-of-use

Higher Reliable Dependence
More care for trust
For decades, Mindray cares about using intelligence to enhance the safety, accuracy and stability of its products, to ensure the satisfaction during your daily diagnosis.
Care for safety

iScanHelper
Dedicated inbuilt educational tool, providing users with guidance on 'how & what' of ultrasound scanning. iScanHelper includes anatomical illustrations, standard ultrasound images, scanning reference pictures and tips on scanning skillfully.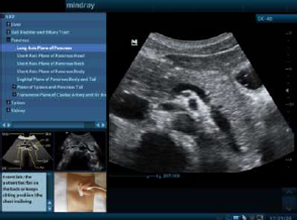 Proven Reliability
Green ultrasound system



Higher compatibility of power supply



iPower: in-built battery system